Summer is commonly a time to get outside, soak in the sun, enjoy family barbecues and long afternoons with your friends. This year may look different than usual, but that doesn't mean you can't still have fun while also getting through your summer courses. Here are five things to help you maximize these months at home and be productive.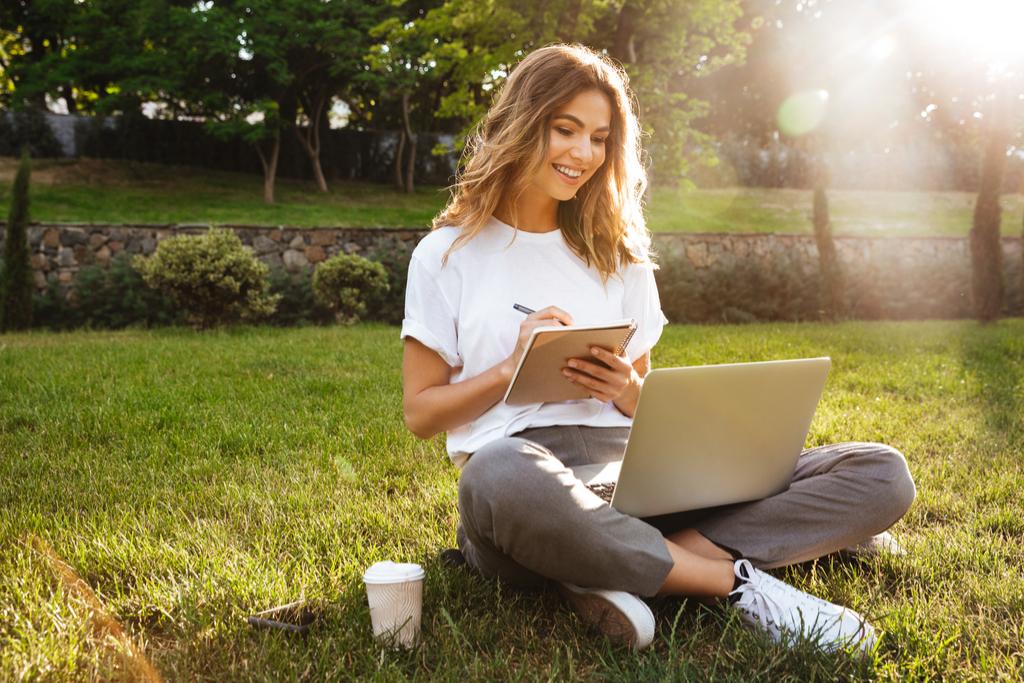 1. Learn Something New
Instead of spending your days watching Netflix or TikTok, take a while to learn a new useful skill, whether it's fishing, calligraphy, or speaking Mandarin. Another good idea is to search for industry-wide programs commonly used in your field of study, such as Libre Office or Adobe Photoshop. Find what interests you and pursue it.
2. Focus on at Least One Aspect of Your Health
Taking the time to eat well, exercise, and socialize virtually is absolutely crucial to maintaining healthy study habits. Unlike a new year's resolution, you can choose an area of well-being to focus on in a mini-way this summer. Try to lose a few pounds by the end of next month, detox from scrolling through your social media feeds 2 hours a day, or learn a new exercise every morning.
3. Network
Just because you are still a college student doesn't mean you should ignore learning how to network efficiently for later. Make connections with professors who teach at your college, people you meet during internships, recent graduates, and other mentors from different walks of your life. The relationships you make now can help you get recommendations, land interviews, internships, and jobs in the future.
4. Challenge Yourself to Read Three Books
While the pandemic is still affecting almost every aspect of your daily life, you can still catch up on some reading. Especially if you've got a sunny balcony, pool, or beach to recline on as you page through. You don't need to read alone – an online book club can connect you with others. Share your thoughts, ideas, and reflections on what you are reading.
5. Volunteer Remotely
There are many virtual volunteering databases that college students can explore right from their own homes, such as OnlineVolunteering.org or VolunteerMatch.org.
Not only donating your time to a good cause helps people who need it most, but volunteering will also allow you to acquire new skills, boost your CV and make new friends around the world.